The Tíquiza Hills to the north of Bogotá in the department of Cundinamarca are dominated by Cerro de Majuy (Sacred Hill), an ancient cosmological navel in the sacred-geography, astronomy and rituals of pre-Columbian cultures in the Bogotá savanna which was inhabited as early as 10,400 BCE at pre-Ceramic sites like El Abra, beside Zipaquirá.
Maintaining and developing agricultural, civic and ritual calendars teams of indigenous engineers controlled the clearing and leveling of hilltops for "platformas" (astro-platforms) for making astronomical observations against fixed horizons. We will apply non-intrusive archaeology like field walking, sampling and aerial reconnaissance to locate, measure and plot lost astro-platforms.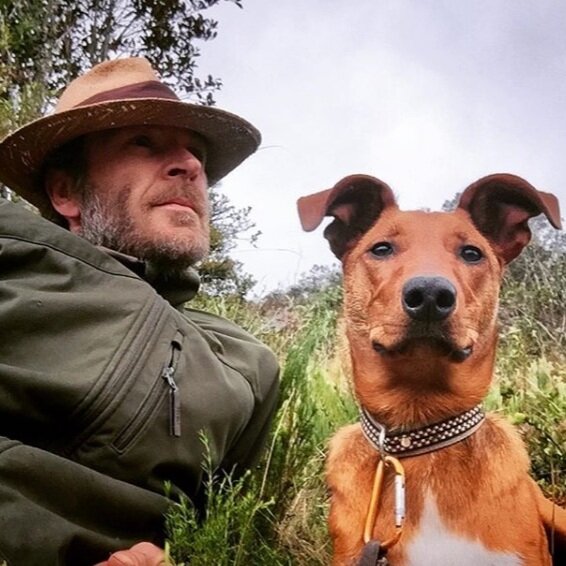 Explorer, Storyteller, Writer and Filmmaker (left) with his trusty companion Chia (right).
THIS PROJECT INCLUDES
COLLECTION from El Dorado airport in Bogota and private transportation to HQ.
FIVE nights cosy rural accommodation with piping-hot showers, clean bedding and loads of outdoor space with fruit trees.
THREE meals a day with fruit and snacks including breakfast in the sun whether that be fried English breakfasts, stacks of American pancakes with maple syrup or bowls of grains and fruits. All packed lunches and evening meals will be cooked to your taste.
ALL fees to indigenous communities, walking and field guide. Professionals outdoor safety, first aid and armed security will be provided by JonoAdams.com.
We will collect specimens of native insects, butterflies, animals, trees, cacti, plants, flowers and berries and will journal them throughout the documentary.
INTERESTED IN THIS EXPEDITION?
This itinerary and filming schedule will fluctuate with changing weather and to accommodate discoveries made on the field.
We will be exploring at heights of between 2200 and 3000 meters so the first day will be spent acclimatizing and strategizing at headquarters (HQ), a 130-year-old cottage nestled into the base of the Tíquiza Hills near the traditional Andean villages of Tabio and Tenjo.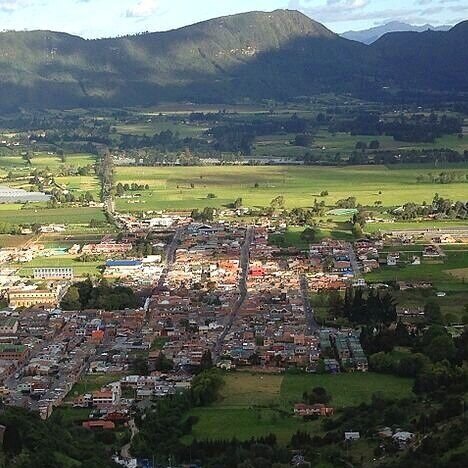 Hiking southwards from HQ we will explore the central area of the Tíquiza Hills and the fields surrounding - "Alto Del Cruz". This conical-hill plays a chief role in the sacred-geography of the region and we will measure the alignments of a set of large white boulders looking for evidence of an astro-platform or temple-observatory.
Climbing into the Tíquiza Hills we will film the team droning for astro-platforms and searching for undiscovered petroglyphs and pictograms. We will also shoot insects, butterflies, animals, trees, plants, flowers and berries, collecting specimens for journaling within the documentary.
From HQ we will backcountry hike northwards along the foothills of the Tíquiza Hills investigating man-made channels where water once ran into the fields. We recently discovered an enormous water basin on an overgrown hillside which truly is a sublime and monumental Colombian agri-archaeological treasure.
At the Cota indigenous reserve we will meet our Muisca hill guide and climb to the summit of Cerro de Majuy mapping long-distance landscape alignments and filming scenes examining astronomical miradors (viewing stones), from which the alignments were drawn across the landscapes.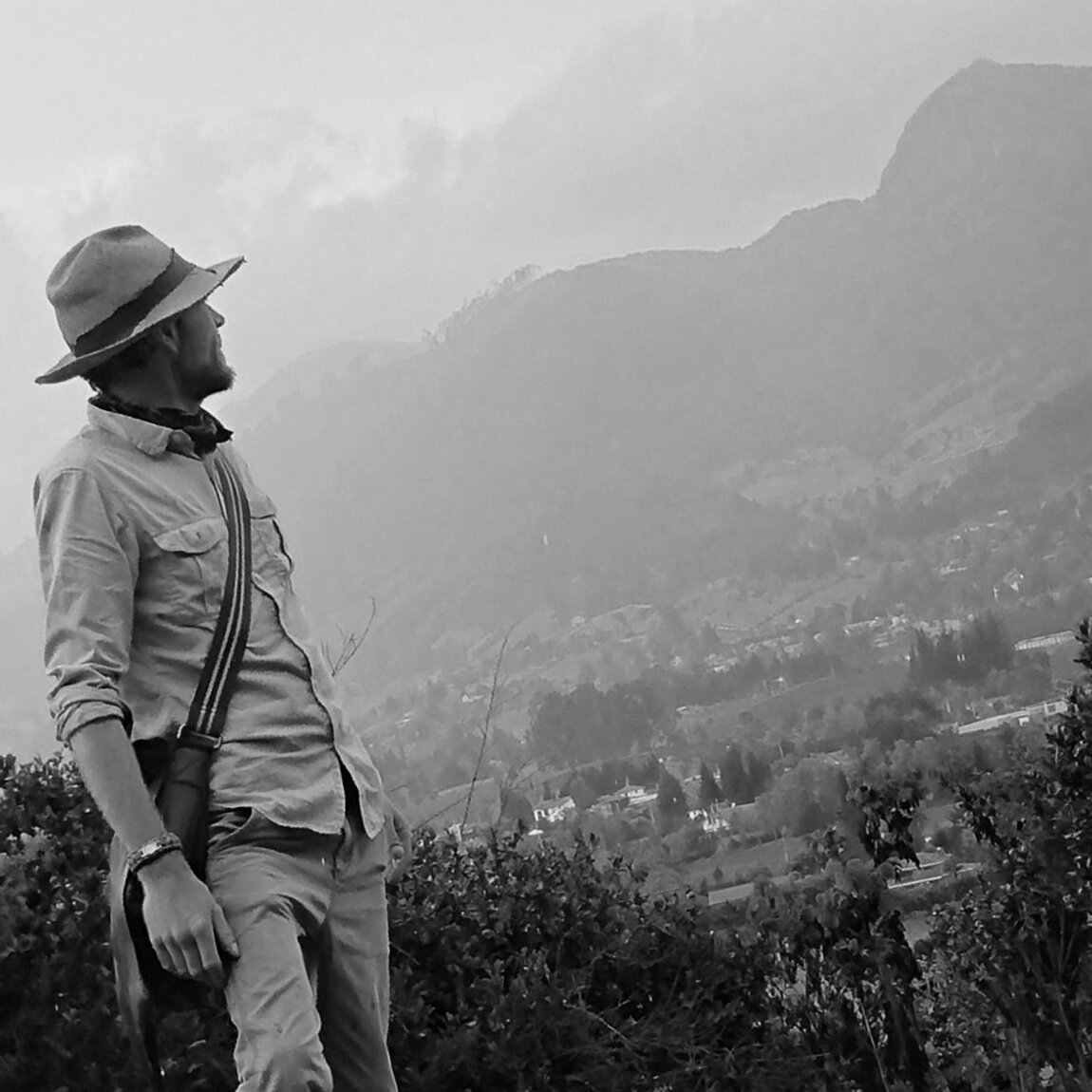 No rush to leave, but today we depart HQ and wrap the filming project.
What To Bring
It will be Spring moving into Summer in Colombia so only light weight outdoor gear is required. However, bring strong waterproof hiking boots with good grips and while it will be very warm by day, at night sheet lightening and monsoon-like rain storms can occur at any time so responsible all-weather mountaineering clothing is required for all eventualities.
Day backpack

Cameras, spare batteries, binoculars and telescopes will all be used.

Head torch with spare batteries.

T-shirts for daytime, sweaters and long trousers for the evening and we have stacks of wooly ponchos.

Hiking boots and absorbable cotton socks and a 100% lightweight water proof jacket.

Sunscreen, sun hat, sun glasses, swimwear and a towel.

Plastic water bottle for drinks.

Small first aid kit, insect repellent, toiletries and personal medications.
Fitness
During this trip you will be walking and exploring at heights between 2,800 and 3,100 meters, therefore, expect to be gently challenged physically. But we are filming a documentary so the pace will be slow and we like to capture everything that nature does around us.
Altitude sickness can sometimes present itself and to counteract the symptoms we have bags of coco leaves for making tea, but you might ask your doctor before your expedition about any personal requirements. I should add that I am a Type 1 Diabetic and I manage just fine in the Colombian wilderness and there are no poisonous animals to worry about.
insurance
The expedition cost does not include insurance and you must take out sufficient travel insurance that covers trip cancellation and interruption, missed flight connections, lost baggage, loss due to unforeseen circumstance, death, injury or illness, medical expenses, and emergency assistance. Please email Ash at ashley@ashleycowie.com for any further details.
Ready TO JOIN US IN COLOMBIA?